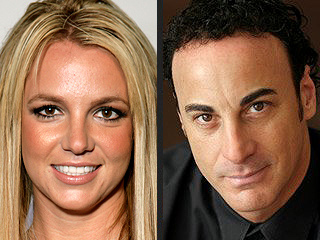 Illusionist / magician Ed Alonzo, who will be performing magic with Britney while on tour, was recently interviewed by People.com, and reveals what fans can expect:

"I don't know if I would call it a comeback," says Alonzo, a lead illusionist on MyNetworkTV's Masters of Illusion. "It's more of a continuation of the greatness she always had."

Britney Plays a Magician's Assistant

During one song (Alonzo won't say which one), Britney becomes part of his magic act. "She's incorporated into major illusions. She'll do dissection, where she's sawed in half, and transposition, where she's in one place and ends up in another place. She's doing all the classic elements of magic."

Yep, It'll be a Spectacle

"There are three giant [circus] rings with unbelievable things hanging in the air and flying around," says Alonzo.


Expect Outrageous Dancing

"She's dancing so hard in the show," Alonzo says. "It's elements of hip-hop, tumbling, it's really outrageous. The kind of choreography in the show is similar to the kind of stuff you see in America's Best Dance Crew."


Brit's Back in Shape

"She looks really incredible," says Alonzo, who played Max, the owner of the diner hangout, in the '90s TV hit Saved By The Bell. "She's really toned. Her stomach looks fantastic. This is the Britney Spears people remember from the past. Even stronger and better."

This Time, Britney's on Point

Forget her bungled performance at the 2007 MTV's VMAs. "She's really got it together," says Alonzo. "She's totally focused. And she's working her butt off."